TerraMaster announces the redesigned and improved F8-422 model 8-Bay business NAS with built-in 10GbE LAN. The redesigned F8-422 has a sleeker aluminum chassis without the top-mounted handles for space-conscious users. The built-in high-speed 10GBASE-T RJ45 port offers improved network performance and efficiency over 1GbE networking, a cost-saving upgrade to 10GbE networking which won't require a 10GbE NIC card upgrade.
The improved TerraMaster F8-422 NAS now has sleek aluminum housing offers both superb protection and cooling for the drives installed inside. Furthermore, the F8-422 comes equipped with two smart cooling fans that deliver efficient airflow to keep the drives cool at all times during operation.
The improved and redesigned F8-422 is ideal for growing small- to medium-sized businesses and enterprise users that require high-speed, high-capacity NAS devices particularly with demanding professionals such as video editors, photographers, 3D animators, and other content creators.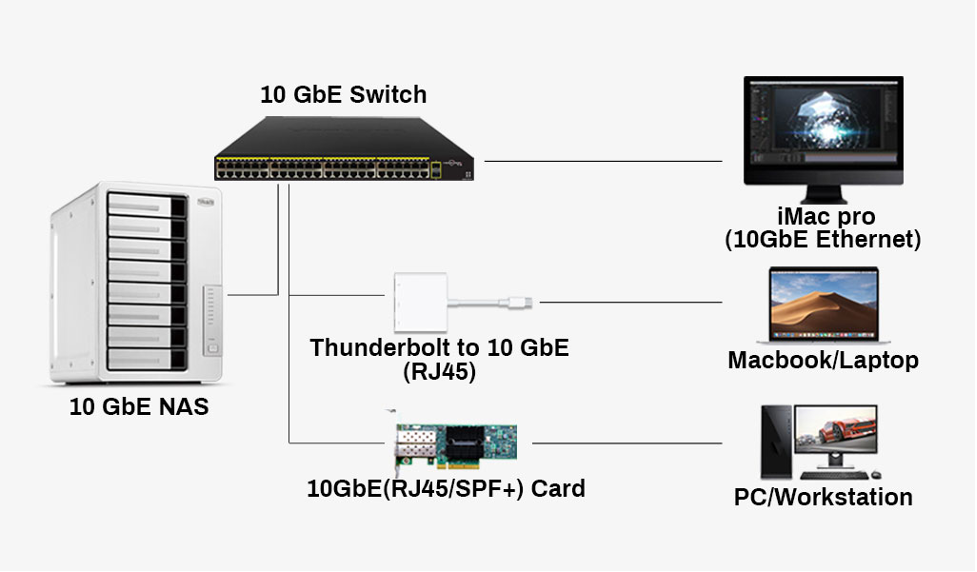 High-Performance, High-Speed Configuration
Designed for businesses, the TerraMaster F8-422 is powered by an Intel Celeron J3455 1.5GHz (2.3GHz max boost) quad-core processor with 8GB system memory, allowing the F8-422 to deliver speeds of up to 610MB/s via 10GbE networking using eight Seagate IronWolf 6TB HDDs in RAID 5 configuration. The high-speed read and write make it ideal for professional content creators that handle large volume data.
The F8-422 with its 10GBASE-T RJ45 port offers 10X the bandwidth of 1GbE ports and offers best-in-class speeds even without replacing existing Cat6/6A network cable architecture. It also supports multiple RAID modes including RAID 0, RAID1, RAID 5, RAID6, RAID 10, JBOD, and SINGLE.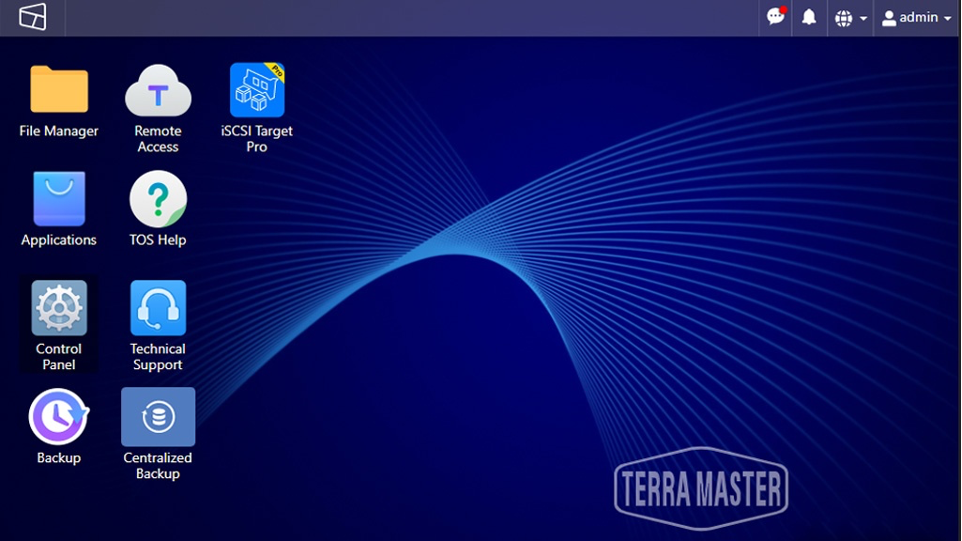 New and Improved TOS 4.2
The redesigned and improved TerraMaster F8-422 8-bay NAS also takes advantage of the latest TOS 4.2 version featuring a fresh new interface and new features. TerraMaster added new user-friendly features including Web Server support, Wake-on-LAN (WOL) support, IPv4 and IPv6 support, improved security with SSL, improved support and monitoring, and other features.
Using TOS 4.2 allow builders to flexibly and easily manage multiple users, storage space, and security to give businesses optimized storage space management. Builders can setup configurable alert notifications making sure administrators are informed of the server status. TOS 4.2 also enables easier file management with its drag-and-drop upload support and web-based portal allowing users to manage TNAS via a web browser.
Centralized Storage with Extensive Backup Options
The TerraMaster F8-422 offers extensive backup options via the TOS system and access to different backup tools for centralized storage management. Backup options include AOMEI Backupper, Time Machine, Duple Backup, and others, with a wide selection of supported backup devices including TNAS devices, Cloud Storage, and USB storage. Backup prevents data loss and effectively reduces maintenance costs.
Flexible and Versatile
The TerraMaster F8-422 supports a wide selection of applications including helpful and free apps for your business. Regardless of the nature and type of your business, TNAS can provide hundreds of available applications that will suit your business needs from backup tools, security tools, eCommerce apps, bookkeeping software, media players, development tools, and more. TNAS supports numerous popular and commonly used applications including WordPress, MyWebSQL, Apache, Mail Server, CRM, Web Server, phpMyAdmin, MariaDB, Antivirus, Git, Go, Java, MyBB, Python, and SVN.